INTEGRAL PERSONAL TRAINER, MOVEMENT SPECIALIST AND LIFESTYLE COACH
Enjoy every day, focus on positive things, live your dream, keep your body and mind strong and healthy, that's 'well-being!'
I started my career as a ballerina with the Dutch National Ballet. After ten years at the top of the dance world, I decided to retrain as a musical artist and actress. For a year I played the lead in the musical Esmeralda. That came to an abrupt end when I tore my cruciate ligaments during a performance.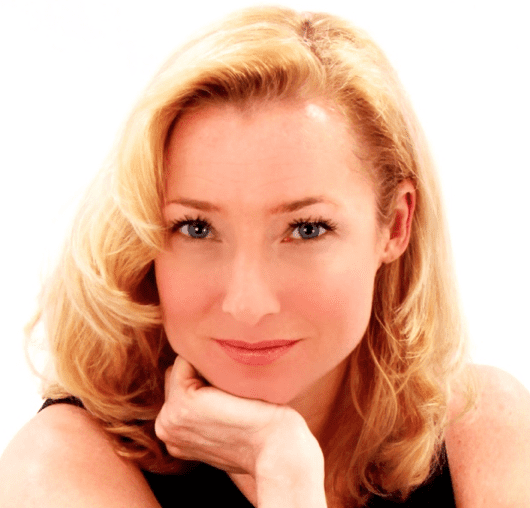 After my recovery I decided to continue with my own productions. I performed with my own show. Everything seemed to be running smoothly again when fate struck again. I developed a severe whiplash with a cerebral infarction and severe burnout as a result. Again I had to rehabilitate and come back from a deep trough. My recovery became my new focus, I recovered from my severe neck complaints and burnout and developed the mental strength through various meditation and mindfulness exercises to come back from deep troughs. I focused on a new career, in which top performance remained central: I learned the profession of a personal trainer and eventually an integral (holistic) personal trainer working in Amsterdam.
During my studies I discovered that some techniques from the dance world were the most specific and effective, while certain methods from the sports world were much healthier. At the same time, I learned how important the role of hormones, intestines, mental peace and high-quality nutrition is for a healthy body and a healthy mind. I thought, "If this works for me, then it works for everyone!" I want to share this valuable knowledge.
I combine all knowledge from the different disciplines: pure nutrition, orthomolecular nutrition, meditation techniques and develop targeted, effective, training, nutrition and lifestyle programs. I apply methods, techniques and views of dance, top sport and the scientific world.
At the moment I also make total lifestyle protocols with nutrition, training and mental rest adapted to your unique DNA. I do this in collaboration with the largest progressive DNA company worldwide.
Over the years, I have continuously tested and refined my method with renowned physiotherapists, orthomanual doctors, physiologists and various internationally recognized courses. I dare say that with my training, tips, advice and coaching you can achieve total well-being. I have experienced it myself!
My vision is to make the body functionally strong from the core working outwards with the right technique and posture for daily life or for a particular sport. I apply methods, techniques and views of dance, top sport and the scientific world. I found out that some techniques from the dance world were more functional and certain methods from the sports world were much healthier.
On my path I learned how important the role of hormones and proper nutrition is for a healthy mind and body. I have made a substantiated merger of all that is good, which has led to very result-oriented training courses and therefore actual results.
Within 5 training sessions people feel more energetic, stronger and any physical complaints disappear. Within my process I have been continuously tested by renowned physiotherapists, manual doctors, physiologists and various recognized courses.
Prevention – The preventive vitality program for companies – Body & Mind in Balance
Lichaam en Geest "Total Wellbeing"
Body & Mind in Balance
It is, among other things, my life goal to be able to help as many people as possible to a healthy and energetic body through preventive training at companies. I teach about posture, how to solve the imbalance in the body and especially now that many gyms are reimbursed by health insurance companies what they should and should not do at the gym, in order to make optimal use of it without causing any injuries.
In addition, I show them how to keep immunity high and give stress or a burnout no chance with effective short simple meditation exercises. In my opinion, absence at the work place can be reduced considerably. And that saves a lot of money. Vital employees are essential for your company. Dutch research by NOC * NSF shows, among other things, the following:
Employees that do sports perform better
Increase in labor productivity
Employees that do sport have a significantly lower and shorter absence due to illness.
Collaboration
I value good contact and cooperation with expert and leading orthomanual doctors, physiotherapists, various specialists, naturopaths and other personal trainers. I think it is very important to cooperate with these parties in certain cases.
In addition to the general structure, it is very important for me to balance body and mind. Balancing this by means of the muscular system, so that the nervous system relaxes more, less stress hormones are produced and ultimately increases the resistance in addition to proper nutrition.
For this I use a combination of meditation, mindfulness, visualization and breathing exercises.
Per training I look at how I can balance the mind as well as the body.
I try to give people a positive and healthy lifestyle as much as possible in my training and coaching. The road to "total well-being". I am still amazed at how much influence body and mind have on each other. Stress causes poor immunity, poor recovery and stiff muscles. A painful body causes a lot of stress.
The training ensures that the stress decreases, the hormones become more in balance, neck complaints improve or even disappear. And not to be dismissed: that self-image is greatly improved. Exercise regularly: make training, mental peace, proper nutrition, living in the moment and fun part of your lifestyle in order to achieve "total well-being"!
My vision briefly summarized:
"Teach people in such a way that they master the right knowledge and technology to keep their body and mind functionally strong and healthy!"
IBOYA TRIZ, PERSONAL TRAINER
Certified Integral Personal Training from the EHF Academy

NASM: Internationally recognized training for personal training

Training to become a sports fast coach

Training in orthomonucular nutrition and supplementation

Fitvak B [government-recognized training to coach top athletes]

Various workshops training, prevention and recovery training

Fitvak A [government recognized fitness instructor]
Self myofascial Release certificate

Ultimate Instrument Certificate

Body in movement certificate

10 years ballerina "Dutch National Ballet"

9 years National Ballet Academy in Amsterdam [higher vocational education]

Affiliated with EREPS – European Register of Exercise Professionals