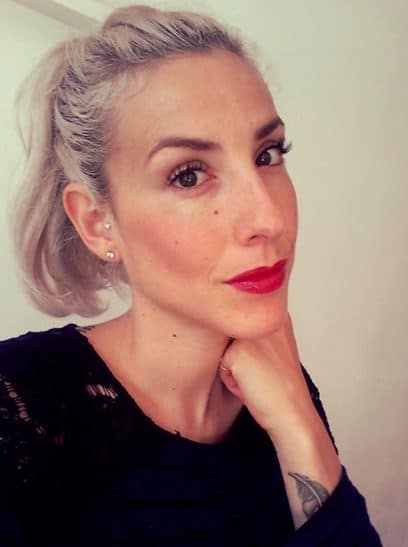 Floortje's diary – Week 2
Floortje Lopes (28) leads a busy life in Amsterdam as a wife, mother of two daughters, owner of two companies, girlfriend and bon vivant. With her active existence, Floortje does not always give the attention and rest to her body that it deserves. And needs!
Partly due to a wrongly treated sports injury, she always has pain in her back and regularly suffers from severe migraines. Together with Iboya Triz, Floortje is going to work to go through life pain-free and with a healthy and fit body.
In these short blogs, Floortje keeps track of her insights and process.
November 24 – Due to my schedule it has been difficult for me to meet for my next training with Iboya in recent weeks. Monday morning I was finally able to go again. What an energetic way to start the week!
After the intake, Iboya had sent me a number of tips and exercises in the report. So I have not been completely idle. The nice thing about the intake was that we had already gone through all the exercises and Iboya had pointed out all the important details in my posture during the performance. Very different (and more effective) than I have done all these years!
In my previous blog you could also read that after the intake meeting I was again inspired to get my juicer out of the closet. I have also maintained that recently. And I clearly notice the difference!
I normally eat trays of fruit. I easily get my 2 pieces a day (about x 4 even). Especially when I have breakfast with lots of fruit, I actually noticed this throughout the day in my further eating pattern. I swing a lot more and am very hungry. Since I started again with veggie shakes or other protein and vegetable-rich breakfasts, I actually feel full longer and have less need to snack. Good for the slim line of course, but I have now understood also for my endocrine system.
So yesterday had my second training. The exercises are actually not very heavy at the time, but I did feel it this morning. And not necessarily the large muscle groups, which I was used to from workouts in the gym or with group lessons. But it is precisely small "forgotten" muscles, of which I already notice how important they are for my posture and "shaping".
This morning I took a moment to do the meditation exercise that Iboya had given me. Then followed by the stretches for the muscles that have been shortened and the exercises that I also did the day before. Am I really more focused and relaxed today? Could it be because of the meditation exercise and just that attention to myself and my body in the morning? I'm curious!
Tomorrow morning I will start again with a training at Iboya and then I will notice if my day is again so focused and a lot more relaxed than when I step into a whirlwind on automatic pilot. I'm excited!
Keep you posted!
Floortje
---