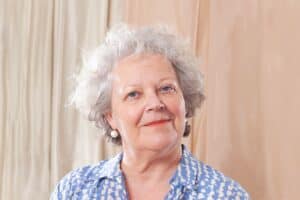 Reference Personal Training Jeanet van Omme
I have been training with Iboya for six months now and I am super satisfied.
I came in with some reluctance, I must admit; do I feel like having such a screaming personal trainer? And what do I do between the models?
But now I am completely over. Iboya does not shout, although she is pleasantly strict. The great thing is that she always explains well what the effect of an exercise is and why it is good for me. I feel much better about myself and can now correct myself in everyday life, on the bike, on my office chair or in the supermarket.
Iboya started by tackling an old injury in my hip by always tuning in to my pain response and training 'around' it, as it were. In addition, she taught me which muscles to keep stretching. Iboya can 'read' your body, she is very professional at that.
Now that that injury has been resolved, we are really getting down to strength training – and to my surprise, I really enjoy it. So I will keep going!